Once a man went to the zoo and interviewed all the animals about the secret of success.
The tiger replied the secret to success is living alone, be well disguised, making sure you have sharp claws and knowing how to sneak up on someone.
The snail recommended that it's best to live in a hard, solid shell, stay small and to only come out and move at night.
The parrot said that success lies within eating fruit, one always needs to be alert and keep in motion and to hang around with ones friends.
Michael F. Booth
All animals had different advice! It's the same with "the personality". So many suggestions and opinions. That doesn't mean that they're wrong or right. You have to find out which information is right for you. With my blog I want to give you many different impulses.
Is this the right blog for you?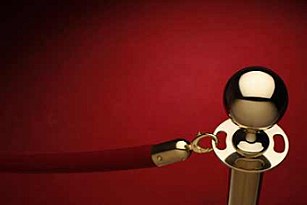 That depends whether you're a lion (or want to be one). By the way – if you believe you're a lion and people keep feeding you peanuts – you might want to think about that for a minute.
Hundreds of blogs and websites out there provide you with information about personality development. Why should you invest your precious time in reading my blog?
This blog is not for you:
If you're searching for easy advice and formulas for success how you will reach fantastic changes in no time at all and without any effort.
If you dislike reading long articles.
If you're a fan of blinking banner commercials.
If you're searching for the truth.
This blog is worth the time:
If you like to spend time on intelligent articles and you don't mind having food for thought. And if you appreciate the variety of perspectives instead if finding them threatening.
If you want to get a deeper insight on yourself and understand other people better.
If you believe that you're responsible for your thoughts, emotions and actions and you're looking for encouragement.
If you're a fan of Chuck Norris jokes.
Now you can decide: is this the right blog for you?
If yes, then I am happy about your show of interest and hope you have an inspiring time here.